Sgegede Day Spa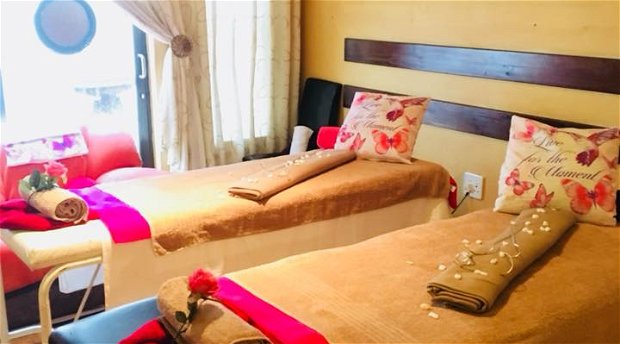 Sgegede Day Spa , offer authentic beauty treatment which will revitalize body, mind and spirit.
It strives to provide the very best beauty and holistic treatment to bring back your natural well-being.
Sgegede Day Spa is a very small intimate Spa which is fully furnished . Our private Spa experience will allow you to relax and distress meanwhile listening to our smooth harmonizing spa music. We promise that you will be taken care of by our qualifies Spa therapist and you will have an experience of a life time in the womb of Pretoria.
Sgegede Day Spa is situated within the property of the guest house, on the lower level.
The Spa is operating from 9am- 6pm every day and we also accomodate late bookings with appointments.
Services that are offered at the Spa: Massages, Facials, Pedicure